There are quite a few things that a person should go through in order to arrange for their upcoming domestic relocation to go smoothly and without any of the usual hassle, stress and strain. One of the greatest problems that you might face is when you have one or more bulky pieces of furniture that you would like to take with you. Those are hard to pack and secure, and of course, they tend to be pretty heavy which is a complication that can cause quite a few headaches, not to mention injuries. But have no fear, there is still a way to carry out the task in the swift and efficient manner that you are looking for.
Be prepared and let your movers to be prepared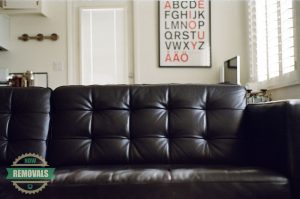 First and foremost, you need to make sure that the people you hire to help you with your full scale domestic removal in London are informed about the specific requirements that you have. If your movers know that you have a bulky piece of furniture that needs to be moved they will have the opportunity to prepare the right tools and make all the other arrangements that need to be taken care of. You are in charge of providing them with the necessary information, so it is important that you know exactly what you are dealing with. Below we are going to describe the most important details that you have to look out for.
Does the piece allow to be disassembled?
Your life will become infinitely easier if there is actually an opportunity to dissemble the item that you want to get moved. It is not said that you need to do the job on your own – just check carefully if there is such an opportunity and then tell your movers, who will bring the necessary tools and skills to the table.
Pictured: Bulky furniture can be problematic to move
Access is vital
Another thing that is really important is the access at the building you are moving out of, and of course the one you are moving into. Ask yourself whether:
There are elevators big enough to fit your pieces at both places?
Is the stairway wide enough to accommodate the transportation of your furniture pieces?
How wide are the doors?
Even if the situation looks dire, there still can be a way to move your items, but the answers to those questions need to be clear so that the preparations are taken care of.
Protection
Just like fragile goods are in danger when being transported, bulky items can be prone to scratching, breaking and other damage. This stems from the fact that due to the hard handling during moving, all sorts of accidents can take place. So, you should not be cheap when purchasing the packing supplies that you are going to use precisely for that job. Go for industrial grade wrapping, double walled removal boxes with additional layer of protection and so on. You will have to pay a little more, but it will be well worth it for sure.
Securing big pieces of furniture for a move