Your firm is flourishing and now you are facing the hard choice to relocate or not. Every business decision is important and the choice of whether you should move your office is arguably the most primordial for your company, as it may have negative consequences if the timing is not right. Here are five signs that you should look for before you pack your things and relocate.
Nobody likes to be crammed
Overcrowding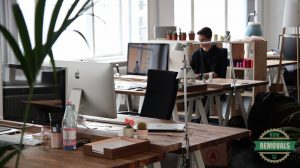 Many employees packed in a small space is one of the first hints that your office has become too small. Studies show that overcrowded working spaces have higher levels of stress, lead to less productivity and create discontent among employees. All this will certainly harm your company and lower the quality of services that you offer. As you know, a firm is only as good as its workers, so it is important that you provide to your employees a positive working area in which they can carry out their duties properly and efficiently.
Lack of storage capacity
Running low on storage space can have disastrous consequences for your company, as it will lead to damaged supplies and augment the time that is necessary to find items that are needed by either your employees or clients. The first thing that you can do to solve this issue is to optimise the storage capacity of your current office. However, this is only a temporary solution and you can use that time to scout and find a larger office that will be able to meet your storage necessities.
Not enough meeting rooms
Conducting meetings into a pleasant environment is of immense importance for the success of your company. This is why, your office should have enough meetings rooms that are large enough to accommodate your staff and make your clients feel cosy and welcomed. If you notice that people are standing during your next meeting, you should start looking for a new and large office, as soon as the conference is over.
There should always be enough parking spaces for your workers
Parking has become a problem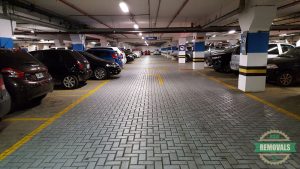 Having employees, come late because they have been looking for a place to park is not something that you accept as normal. If this becomes a pattern, you should commence the search for a new working space. Once you find an office that meets all your criteria, contact Now Removals and benefit from their high quality business removal services in London. By delegating the job to professional movers, you will have the peace of mind that all your company assets will be diligently packed and brought to you in a prompt and safe manner.
You can afford it
This is unequivocally the most important factor about your decision whether to move or not. Examine carefully your monthly revenues and profit, and if notice an increase do not hesitate to rent out a large, newer and better-located office. This will not only make your staff happier but it will also enhance business opportunities, as it will send a message that your company is not only excelling but also growing.
When to Move to a Bigger Office?