Relocations aren't fun. In fact they are quite challenging, laborious and frustrating, especially if they are not handled properly. This is why it is for the best if you opt to delegate the execution of your removal to professional movers.
You won't have to deal with all the stress and hassle
By hiring professional movers you will have the peace of mind that your entire relocation will be planned and carried out by seasoned and accomplished man and van technicians. This means that you won't have to spend a minute thinking about the logistic of your removal and that you won't have to move a muscle in order to pack your belongings or lift heavy boxes and items.
You will most likely save money
It may sound crazy but paying to professional movers can be much cheaper than handling your relocation on your own. It is like this because seasoned man and van contractors won't make the mistakes that you will most likely commit. For example, if you pack badly your belongings they will most probably get damaged during the loading and transportation which will ultimately result into you spending more money in order to fix or replace your damaged possessions.
You will have access to top notch moving equipment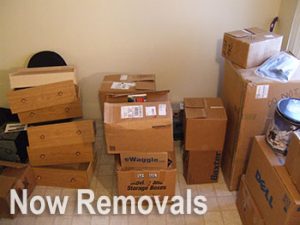 Professional movers have an arsenal of first grade instruments with which they can quickly and efficiently pack, load and unload large quantities of goods. The fact that you will be benefiting from these tools means that you move will get done more quickly which will automatically lower your relocation costs. It will also give you the comfort of knowing that all your possessions are being handled with utter diligence and care.
Your items will be hauled with fully equipped vehicles
Moving companies have a flotilla of different removal vehicles such as:
Lorries
Flatbed trucks
Lutons
Trailer trucks
This means that your belongings will be hauled in vans and trucks which fitted with highly accurate navigational systems and properly secured cargo sections. This way all transit related accidents and costly delays will be avoided and you all your objects will be brought to you in a quick and timely manner.
You will have full insurance
By deciding to use professional house removal services you will adequately cover your belongings as all man and van companies offer basic insurance coverage to their clients. If you wish you can purchase additional and premium insurance policies which will guarantee you a full reimbursement in the case of an unwanted. While most reliable moving firms have an excellent accident ratio, it can't hurt to have some form of coverage just in case something occurs.
You will avoid injuries
Lifting heavy boxes and objects can be hard on the back, knees and arms. Sometimes moving related injuries can be so severe that you won't be able to get out of bed and go to work which will undoubtedly create tension between you, your co-workers and employer. By having movers handle this aspect of your relocation you will spare yourself from all potential injuries.
Why Hiring Movers Is Better Than Handling Your Move On Your Own