Domestic removals are arguably a stressful endeavour. If you want to avoid breaking down from the pressure of the whole process, you might need to take measures well in advance. Here are some key tricks to a successful, relatively stress-free relocation.
Planning, planning, planning
Break down all the tasks that you need to get done during the months prior to and on the actual moving date. Build a schedule and which is even more important in your case – stick to it religiously. Thus you will make sure you have not missed anything and you are ready to meet the challenges of your upcoming removal.
Do not waste time
Naturally, it would be a very bad idea to leave things for the last minute. That is why the schedule we mentioned above is so important. Specialists say that it would be best to start preparing for the move at least a couple of months prior to the date you've set to move.
Pack with diligence
Get high quality supplies and work on packing your goods one room at a time. This will help you keep track of the things you have already done and also provide you with a sense you've accomplished something. The latter is very important in case you want to keep the stress at bay.
Do not be afraid to ask for help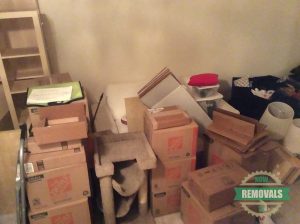 Moving is a complicated matter, not to mention huge. It would be very unwise to think that you are capable of finishing it on your own. Friends, neighbours, family and even colleagues would be more than happy to give you a hand in your time of need. All you need to do is ask. Just remember that you need to express your gratitude properly once a person cuts a chunk of their time in order to assist you with your move.
Keep your family close
Remember that you are not the only one having a tough time due to your removal. Moving homes is particularly stressful for kids, and your partner is also likely to take things not so lightly. Staying together during the strenuous times will not only make things easier for everyone, but it will also enable you to build a better relationship and stronger bonds with your loved ones. As simple as that.
Remember that things are not that bad
Surely you are under a lot of pressure right now, but you should not fall into the trap in which you actually overdramatize your situation. People go through worse things in their lives. Do not forget to breathe and repeat to yourself that many new and wonderful opportunities will open for you once you arrive at your new home.
The most important thing to keep in mind when planning a domestic relocation of any scale or nature is that things are going to be a lot more hassle-free when you have the right removal experts by your side. That is why hiring a reliable licensed moving company in London should be one of your top priorities.
Move homes and keep your sanity